Hicks Caned Armchair Nat
Dimensions: 95cm (H) x 63cm (W) x 68cm (L)
---
Stock status: Available to order.
We partner with quality global suppliers and aim to have your order to you as soon as possible. Shipping can take anywhere between 10 – 20 days depending on the supplier, although most times it is between 10 – 15 days.
---
Please Contact us to place an order.
---
Colours, textures, and patterns viewed from your screen or printer may vary from actual production due to individual computer/monitor or mobile phone settings.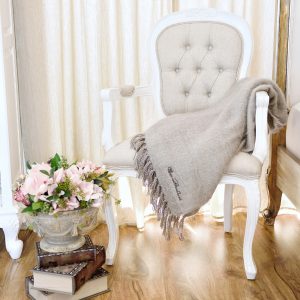 Sumptuously soft & surprisingly versatile, the Leo Armchair lends itself to use at the end of your dining table, or as a cosy occasional chair that surrounds its occupant in comfort. With luxurious diamond tucked upholstery for a sophisticated look, it perches on sturdy cabriole...