View cart
"Jute Place Mats" has been added to your cart.
Maxim Terracotta Rectangle White Plate Large
or 4 payments of $16.25 with Afterpay
Availability:
Out of stock
The Maxim Terracotta Collection is designed with everyday use in mind. Made from durable porcelain it is microwave and dishwasher safe. The wide variety of shapes available will inspire you to mix and match in countless combinations.
---
Dimensions: (W) 39cm x (D) 17cm x (H) 3cm
---
Stock status: In stock 
---
Colours, textures, and patterns viewed from your screen or printer may vary from actual production due to individual computer/monitor or mobile phone settings.
Out of stock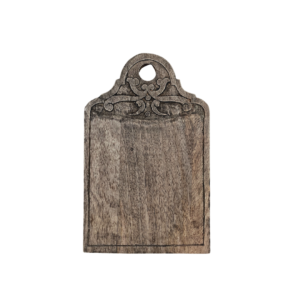 Serving your food on a wooden board is a great way of adding rustic charm to your meal presentation. Each board is delicately hand carved from a selected piece of mango timber and no two items are identical. Stacked on the kitchen bench the Planche Serving Collection...