Elenor Chair Duck Egg Blue
The Elenor Chair Duck Egg Blue has the true character of French furnishings with its classically structured cabriole frame and round backing. This design goes beyond its time period, and would be beautifully styled in any kind of contemporary space.
103cm (H) x 82cm (L) x 85cm (W)
Marrakech Roman Numerals Clock

A grandly proportioned timepiece that's certain to impress, the Marrakech Roman Numerals Clock offers plenty of vintage appeal. Black Roman Numerals and painted minute marks adorn its surface. Lightly distressed, this beautiful clock is crafted of iron for lasting elegance.
Revel in the whispered opulence of the Tian Dining Armchair. Featuring a gorgeous wood frame, dense foam upholstered fabric seat and armrests, this oval back dining chair elegantly blends old world charm with modern intrigue.
98cm (H) x 56cm (L) x 56cm (W)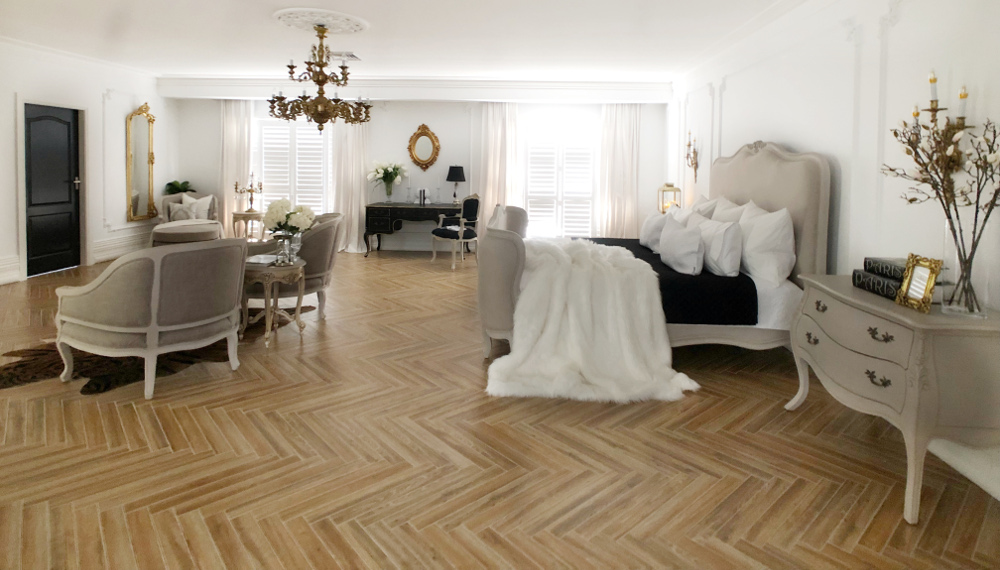 We love all that is European inspired and understand what it takes to transform a room into a beautiful escape that reflects your own personal style. Finding special treasures that will give your home the exact look and feel you desire isn't always easy. That's where Rococo Decor comes in! We have visited designers and manufacturers from around the world to bring together a delectable collection of unique European inspired furniture and home décor that is sure to delight you, your family and guests. Whether you're planning to furnish an entire home or rejuvenate an existing space, our exquisite collection of furniture for the home is designed to help you decorate with style. We hope you enjoy exploring Rococo Decor and welcome the opportunity to help you create your dream escape.
Jolie will have a positive impact on your life by helping you transform your personal space.
Jolie paints, topcoats, embellishment products, brushes, are developed with the customer in mind to make it easy to refresh your furniture and transform your home. Expertly designed to provide exceptional versatility, coverage, and durability, Jolie products allow anyone to be creative and achieve breathtaking results.
No priming or sanding • Beautiful, mixable colours • Superior coverage
French Country Collections
An exceptionally curated collection of French & European inspired homewares & furniture from around the world.
Luxury Bed Linen & Quilts
Diameter: 61cm Price: $335.00 AUD Stock status: Available to order We partner with quality global suppliers and aim to have your order to you as soon as possible. Shipping can take anywhere between 10 - 20 days depending on the supplier, although most times it is between...